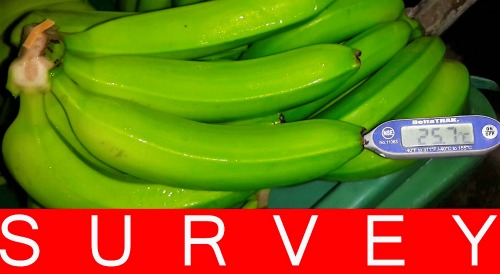 Maritime Services that SOPISCO can arrange for any kind of vessel include:
Draft Survey
On Hire – Off Hire
Bunker Survey
Specialized reefer vessels and reefer containers loading bananas:
SOPISCO can provide Surveyors and/or Supercargoes to take care of all operations either at the farms and packing stations or at the piers where both container ships and specialized reefer vessels are loaded. Surveyors appointed by us have a wealth of experience in controlling and supervising all operations during a banana shipment from plantations up to and on to the vessel.
Survey and certification for banana cargoes:
Supercargo service
Reception, pre-inspection and verification of vessel's holds and/or external and internal conditions of the reefer containers
When the container travels with the cooling unit connected from the packing station we check whether the ventilation and cooling unit is working properly and the temperature programming is set correctly
Tallying/Quantity checking by counting pallets and boxes at packing station and during loading or stuffing the containers
Weight control
Supervising of loading, stowing and transportation
Verification of the packing list/invoice references
Taking pictures during loading and stowing operations
Placing temperature recorders in reefer containers or in the ship's cargo compartments. We can issue installation certificates in case clients require them
Sealing of the container after loading
Verification of quality specifications during packing operations
General cleanliness of the farm
Verification of phytosanitary measures
Farm qualification
Traceability of the cargo
BASC survey

BASC, Business Alliance for Secure Commerce, is an international business alliance, created to promote secure international trade in cooperation with governments and international organizations and aims at promoting supply chain security in cooperation with government agencies and international organizations.
The BASC was created to address the problem of concealing contraband in commercial trade. SOPISCO can organize surveys to ensure that shippers/exporting companies follow BASC's security standards which are designed to significantly improve their security practices and in the process deter contraband smugglers and terrorists from using their companies to introduce contraband and implements of terror in legitimate shipments. BASC surveys/inspections to implement security standards are particularly important not only for shippers but also for receivers/consignees trading with countries in Central and Southern America.
The BASC program examines the entire process of manufacturing and shipping of merchandise from foreign countries to the United States and other countries emphasizing the creation of a more security-conscious environment throughout the supply chain. The BASC currently operates in 13 countries of Latin America and the Caribbean: Colombia, Costa Rica, Ecuador, El Salvador, Guatemala, Haiti, Mexico, Panama, Peru, the Dominican Republic, Paraguay and Venezuela.
During harvest:
Supervision of agricultural, organoleptic and phytosanitary conditions of the farms before harvest and packing
Verification of cleaning conditions at facilities and packing stations
Discharge/Cargo outturn
Inspection of goods in ports, containers, vessel's hold, and warehouses which can include:
Tally Inspection
Quality Inspection
Condition Inspection
Damage Survey
For more information, contact us: sopisco@sopisco.com